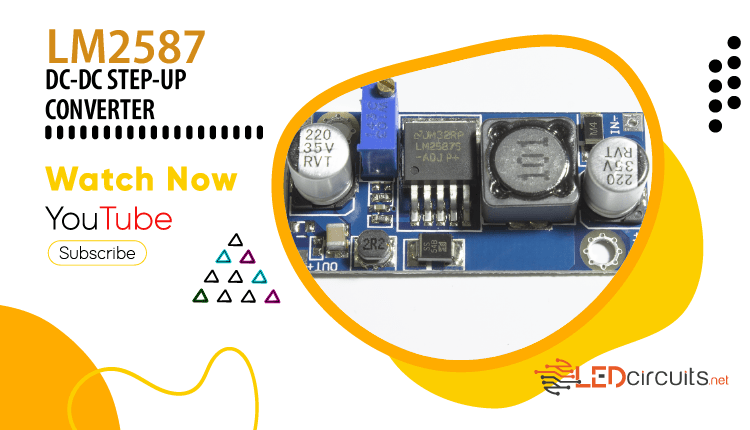 LM2587 4V to 40V Step-Up Converter Module
The LM2587 series of regulators are cost-effective and simple to use chips.
It has a 5A NPN power switch and can withstand up to 65V. But you should work at a maximum voltage of 40V.
In this video, I will make a power test for the LM2587 Booster converter module.

I don't use any heatsink during testing. I cut some parts or accelerated them to prevent the video from getting longer.
If you like the video, don't forget to comment and click the like button.
Test1: 5V input 9V Output
Test2: 5V input 12V Output
Test3: 12V input 18V Output
Test4: 12V input 24V Output